Track Website Traffic with Google Analytics
March 22, 2009 - Mumbai.
As an hotelier, do you ever wonder - Where visitors on your website come from?
What do they do while visiting your site? What factors are hindering your online sales potential? If yes…then we have just the answer for you!
ResAvenue offers its hoteliers the Google Analytics Tracking Code (GATC) that provides valuable reports in an easy-to-use format for anyone who owns a website.
What is Google Analytics?
Google Analytics is a free service offered by Google that generates detailed statistics about the visitors to a website. It generates results that provide you with a ratio of visitors to your website as compared to the number of conversions. During a search engine optimization campaign, Google Analytics will help you track the performance of your keywords in order to have a successful campaign. It will also help you find out how effective your keywords are across different search engines, which words generate the largest conversion rate, at what stage majority of visitors abandon your booking engine and which marketing initiatives are the most effective for your website. These results will help you identify the location or origin of most of the customers.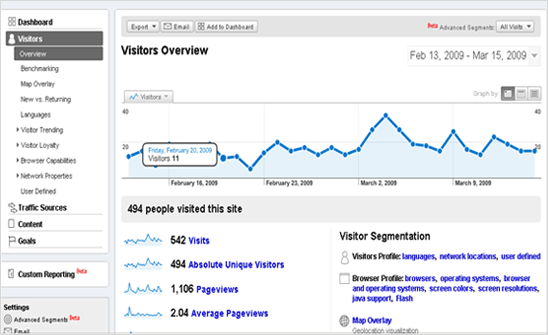 Listed below are some of the benefits of using Google Analytics during an optimization campaign:
Absolutely free: Google Analytics is a free tool, but it still offers more functionalities compared to other tools, which require huge sums of money.
Secures Privacy: Google Analytics is very safe and secures the privacy of your corporate data.
Very easy to use: Google Analytics is very easy to use and even a layman can follow its functionalities.
Tracks all campaigns: Google Analytics tracks all online campaigns, from emails to keywords, regardless of search engine or referral source.
Finds out how visitors locate your website: With Google Analytics you will be able to find out what other keywords your visitors use to locate your website.
Identifies the most visited pages and links: Google Analytics helps you find the most popular pages and links, and measure whether your optimization campaign is directing the traffic to the correct pages.
Encourages visitor segmentation: Once you know how many new visitors your search engine optimization campaign brings to you, you can systematically segment your analytic results, for better understanding.
Access to technical support: All customers have access to the technical support resources including the online Help Center, Conversion University, user-to-user help forums and the official Google Analytics blog.
Google Analytics will provide you with a clear picture of how well your website is functioning as your online sales medium. All you need to do is insert the Google conversion tracking code into your ResAvenue Booking page and you will be able to track, monitor and measure with great accuracy statistics relating to traffic, conversions and page views on your hotel website. The reports sent to you will include the source from where the traffic comes from i.e., whether it is direct traffic, through referring sites or through search engines.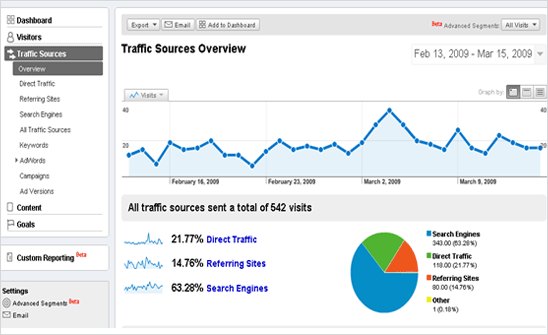 Using Google Analytics is the best way to learn which online marketing initiatives are cost effective and see how visitors actually interact with your site. Google Analytics will drive targeted traffic, help you turn more visitors into customers and increase your conversions and profits. So, don't waste any more time and Get started now!



















Real Time Payment Processing


Single Window Interface Management


Extensive Distribution Network


Zero Setup Cost


Seamless GDS and IDS connectivity