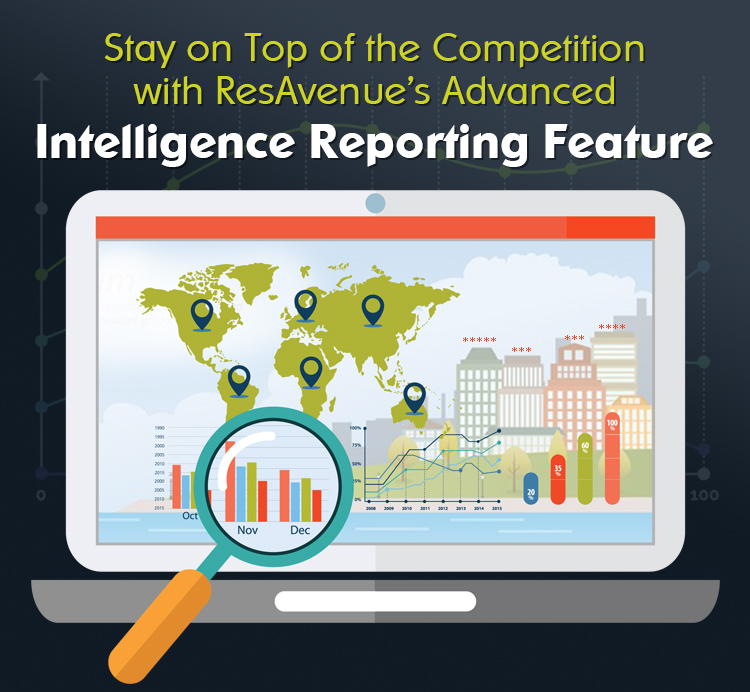 We are excited to announce that our Competitor Tracking feature on Channel Connect has just been upgraded! The new and improved version allows you to do more with added accuracy! Track real time rates for a period of 30 days for up to 5 competitors across 5 OTA channels of your selection. The advanced version is not only more accurate but allows a view of more competitors as well as more choice of OTA channels than our basic version. ResAvenue's Advanced Competitor Tracking is a value added paid service which displays the real-time rates and 'Sold Out' rooms of selected competitors of up to 5 OTA channels (more channels can be added on request for nominal additional charge) for a period of 30 days from the current date. Simply select the properties that are your competition and select your desired channels in the search criteria. Additionally, you can refresh and fetch the latest rates instantly at the click of a button. You can continue to use our basic version with three competitor hotels across three domestic OTAs only.

Switch to our Advanced Competitor Tracking feature and provide the competitive edge to your business.
Grow Your Business Significantly by Confirming On-Request Bookings on Sold Out Dates
With an aim to ensure that you do not miss out on business opportunities, ResAvenue now allows you to receive booking enquiries even for sold out dates on your website. You will now be able to receive requests from guests for booking of rooms on dates that have been indicated as 'Sold Out'. An alert will be sent to you specifying the name of the property, the room name and the booking period. You must decide on whether to confirm or cancel the reservation based on your specific requirements. Hoteliers may charge higher rates for accepting this special request from guests.

Confirm on-request bookings on sold out dates and ensure that you do not miss out on incremental revenue!
ResAvenue Extends a Warm Welcome to Its New Partner Hotels
Tirunelveli, Tamil Nadu, India
Shillong, Meghalaya, India
Shirdi, Maharashtra, India
Trichy, Tamil Nadu, India
Haridwar, Uttarakhand, India
Dapoli, Maharashtra, India