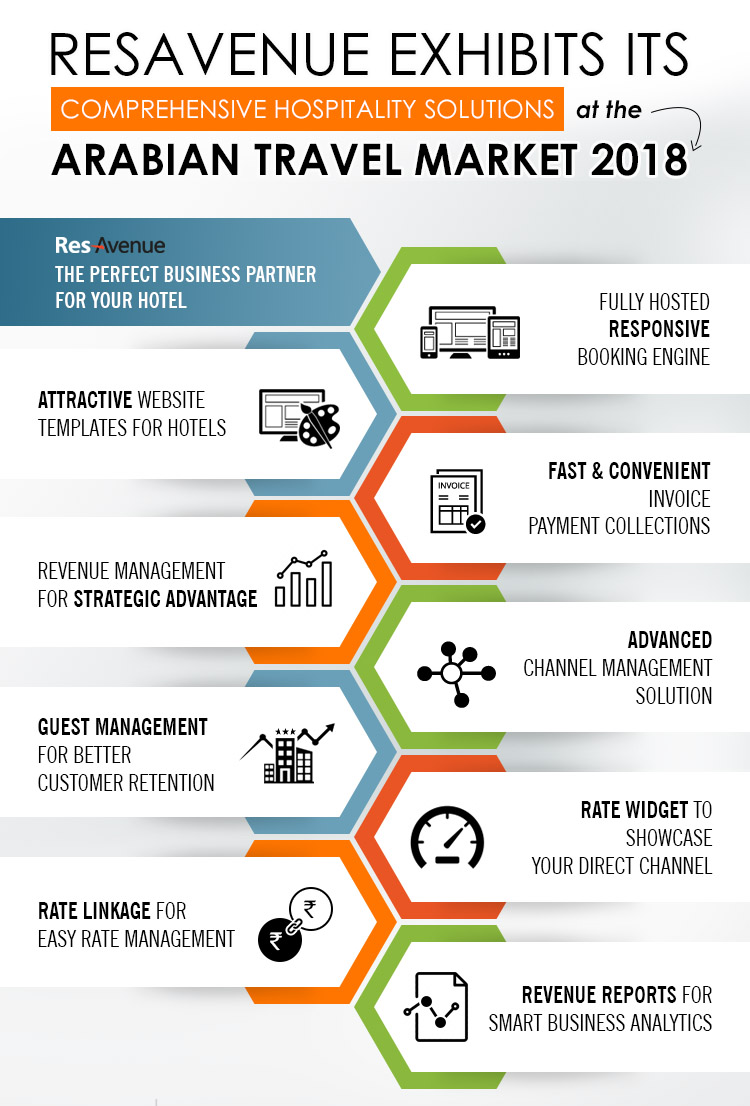 ResAvenue.com displayed its topnotch solutions at the Arabian Travel Market 2018 (ATM) held from 22nd to 25th April in Dubai. Being a premium travel and tourism show in the Middle East, the ATM proved to be the ideal venue for the display. These end-to-end mobile-friendly solutions allow hoteliers to stay in control of their pressing tasks and assignments even while they are on the go.

Hoteliers can harness the synergy generated from ResAvenue's range of solutions to drive revenue and take their businesses to the next level.

Improve Customer Retention for Your Hotel with ResAvenue's Guest Management System
"The key is to set realistic customer expectations and then not to just meet them, but to exceed them — preferably in unexpected and helpful ways." - Sir Richard Branson, English Business Magnate.

Building guest loyalty and driving repeat business are both crucial activities in the highly competitive hospitality sector. The best way of engaging your guests and meeting their expectations is through an effective guest management solution. ResAvenue has developed an advanced guest management system that enables you to offer enticing promotions and discounts to your walk-in customers, guests who book directly from your website, or those who make reservations at your hotels through OTAs. We provide an effective membership management module in your hotelier's account that allows you to create or import members from your guest lists, add membership categories and offer promotions, discounts, preferential pricing, special amenities, and other benefits to your guests based on these categories. Apart from this, ResAvenue has introduced a new feature that helps you collate and publish guest reviews of your properties on TripAdvisor, collect guest feedbacks at multiple touch points and accept Pre Check-In Surveys to enhance guest interactions.
Now, take advantage of this excellent opportunity to engage with guests, boost customer retention, improve ratings and drive your hotel's revenues like never before!
ResAvenue Extends a Warm Welcome to Its New Partner Hotels
Chikli, Maharashtra, India
Manali, Himachal Pradesh, India
Varanasi, Uttar Pradesh, India
Rishikesh, Uttarakhand, India
Bangalore, Karnataka, India