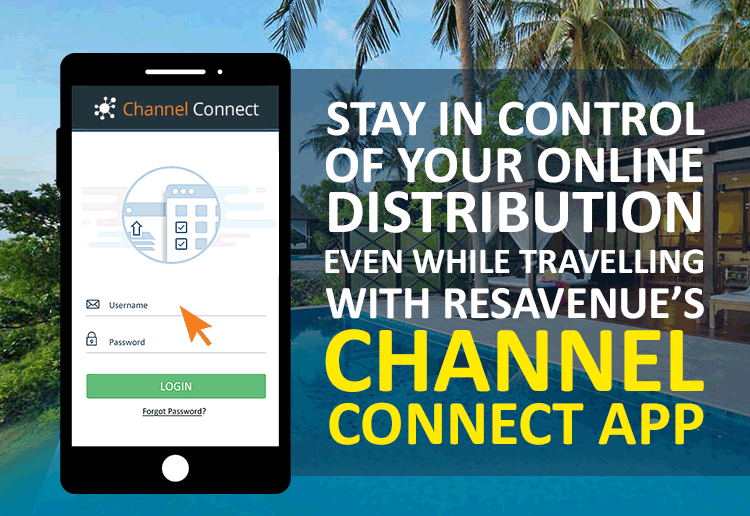 Get our channel management solution instantly at your fingertips through our intuitive mobile app that offers key features and services. You can manage rates and availability of your properties across multiple OTAs, all from a smart, single interface. All these tasks can be performed easily with the Channel Connect app, even while on the go. The app also offers excellent value addition since it simplifies bulk and inventory updates, allows you to stop sales of particular inventory, and displays "Today's Arrival & Departure" lists of guests on its dashboard. Our team of in-house engineers has meticulously developed the Channel Connect app such that it works impeccably on Android, iOS and other mobile platforms. Hoteliers will find it extremely easy to navigate, view relevant information and achieve key tasks using our application due to the excellent UI and intuitive design. The Calendar View, a special feature of the app, allows you to make rate and inventory updates quickly and conveniently on the go. You can make these changes as well as set stay restrictions such as Stop Sell, Close to Arrival (CTA) and Close to Departure (CTD) with minimum efforts across several channels.

Give your hotel(s) the competitive edge by harnessing the full power and scope of Channel Connect through our user-friendly mobile app.
Streamline and Simplify Your Payment Collection Efforts with ResAvenue Direct Pay
Collect revenue directly from guests on your hotel website by availing ResAvenue's Direct Pay feature. This mode offers speedy payment collection with minimal information requirements from the guest. ResAvenue's Direct Pay feature can be used to receive advances from guests or collect full or partial payments for room reservations, stay enrichments and value added services. To avail this payment method, the payer must access the

Direct Pay page

on the hotel website and provide essential information such as the payment amount, currency, reference no. (optional), service description and contact details. Once the information has been specified, the guest must click the

Proceed to Pay

link on his device and complete the payment with options of Credit Card, Debit Card, Net Banking, Wallet and many other modes.

Receive payments on your website quickly and conveniently by availing our Direct Pay solution.
ResAvenue Extends a Warm Welcome to Its New Partner Hotels
Deoria, Uttar Pradesh, India
Shimla, Himachal Pradesh, India
Kasauli, Himachal Pradesh, India
Pondicherry, Tamil Nadu, India
Uttan, Maharashtra, India